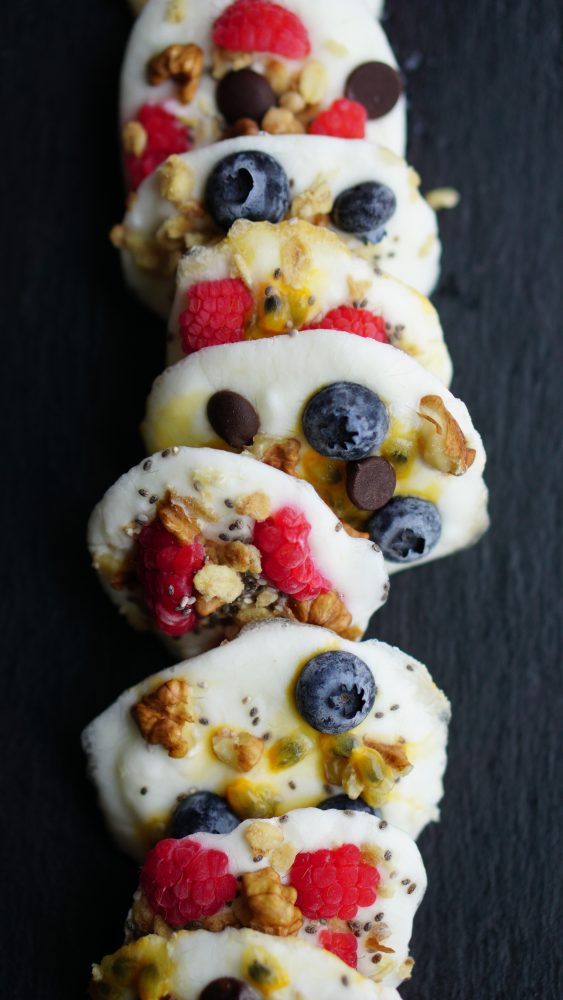 Hi guys!
How are you ? Today I wanted to share with you this recipe of super tasty, healthy and calories less yogurt bites!
As teenagers, one of the most important topic is the alimentation ; eating healthy, being careful with the chocolate, … I guess you see what I am talking about haha.
Like the majority of the teenagers, when I come back home I eat a lot (and not so healthy…) That's why I wanted to find a snack that could be tasty and calories less for everyday! So I invented this yogurt bites.
These are made with plain yogurt witch is calories less and condiments like fruits or dried fruits. Witch is a good alternative to chocolate, right?
In this recipe I have used :
Sweet plain yogurt and condiments like :
raspberries, blueberries,
walnuts, crushed hazelnuts,
chia seeds, chocolate chips,
passion fruit,…
Make different little piles of yogurt on a baking paper and drop the condiments on the top. Put it into de freezer at least 2 hours. After that your yogurt bites will be really hard so before eating this frozen yogurt put them into de fridge for 15 minutes. And voilà!
I hope you enjoyed this recipe, see you in a next post!